I have never really celebrated Valentine's properly, and by properly I mean, bending to the societal pressure of roses, red clothes, wine and chocolates. Well, not really because I did not want to, but primarily because I was not brought up in a home appreciating that celebration. Funny that to some extent my environment even thought that celebrating Valentine's was for the rich and unnecessary.
Fast forward when dating Rachel, we did not celebrate it because our dating season was less than a year, filled with financial strains and February was long passed! (Lucky me right) Anyway, the notion of this day being a stupid splash of money with women only getting gifts and attention often clouded me, and admittedly, I did not think it was necessary a celebration.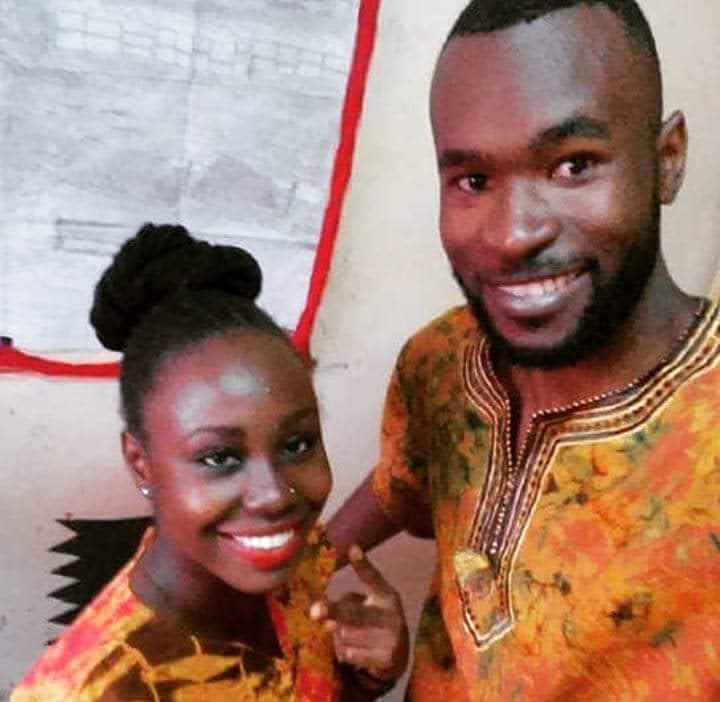 Then came our children, meaning that every February 14 either finds my wife heavily pregnant, straight from maternity or nursing, hence she can't leave the house. This has been the case for four straight years. However, this year, I thought it should be a bit different, and I thought that I shall celebrate it my own way. This way being, to tell her that she should know I love her everyday and should expect nothing from me this Valentine's. (Wait, I am kidding!) Here are some ideas that I have been skimming through, and haven't really executed. Maybe you should tell me how you feel about them.
So how do you surprise your woman this Valentine's? Whereas many men can be hesitant around this, ensure that it comes from within. No one is putting you in a box, so lets go through some of my ideas together and maybe you can pick one before the D-day.
Get her some gift pack
Everyone loves being told and especially shown that they are loved, and what a better way than to actually live by this truth. Getting a gift she has been eying and tip-toeing to offer it to her, can boost your magic moments from zero to a hundred! Since jewelry is a likely gift many women like owning, some brass jewelry from Mamora accessories can do the magic. Check out their wide range to choose from and get your wife's or girlfriend's taste sorted.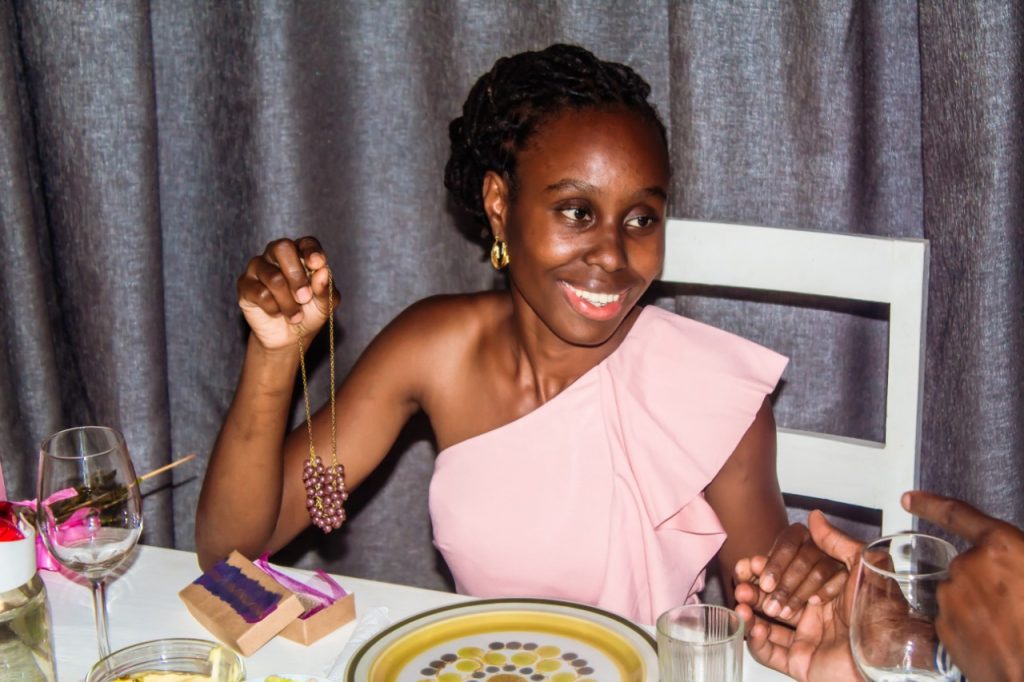 Some roses speak volumes
There is just something about a bouquet of roses that screams 'I LOVE YOU' from the bottom of your lungs. I mean, even if they are perishable and will not last forever, their fragility just make a woman impressed. Not to worry if your woman is not a fan of roses, maybe you should search for some flower combo that matches her personality, but still represents her delicate beauty and awesomeness. Why not elevate your rose bouquet by adding some strawberries from Simplychocolates! They have this beautiful set of some strawberries coated with chocolate and stuck with a skewer to match the roses? She will love it.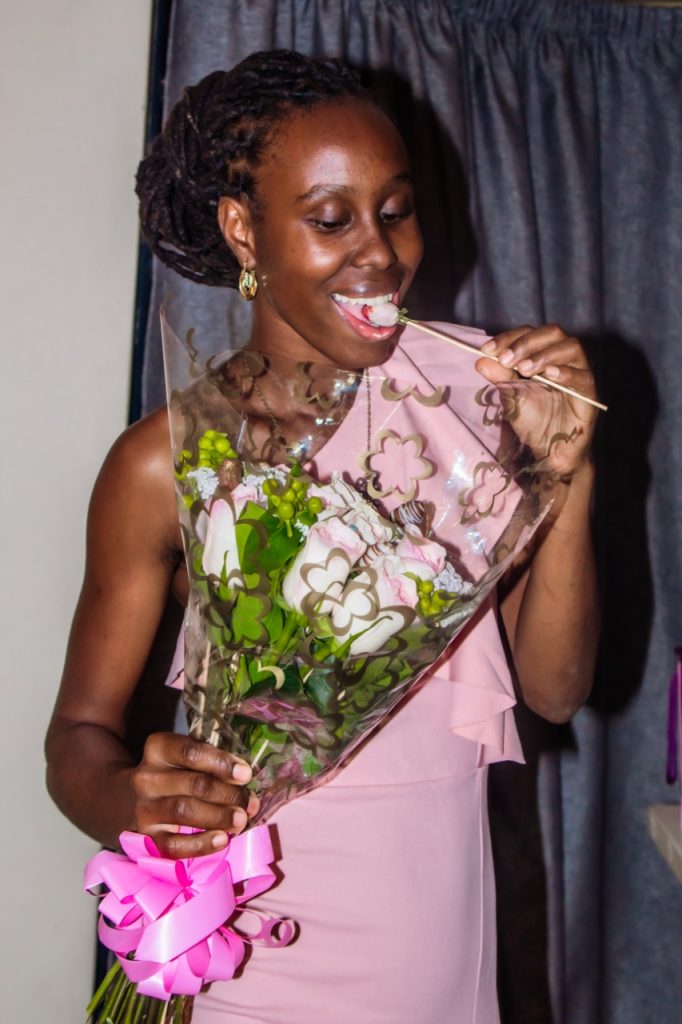 Encourage her to dress up
Just because you are in the Quarantine season or afraid of going to public spaces, you should not feel limited. There is something about spending Valentine's day in some elegant dinner dress that oozes sexiness and sets the mood for both of you than when your woman is in some shorts or house pajamas. C'mon, encourage her to bring her glow up. There are a variety of dresses to choose from, and my particular favorite was the light pink one-hand dress from Kay's Fashion brand. Better yet, why not get her size, purchase the dress then slip a note in a her wardrobe, telling her that you would like to see her in it? She will wear it gladly!(Just ensure you get the size right, otherwise, that Valentines Day may turn sour.)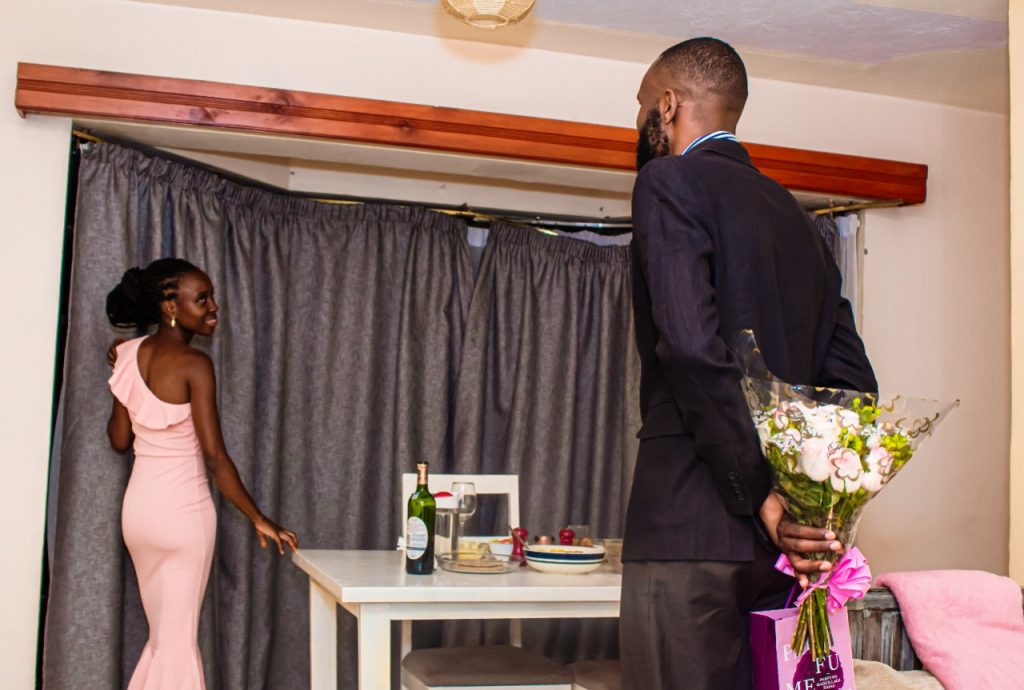 Well, with these tips, it should be easy for you to execute those ideas and make your woman feel appreciated on that day, because from experience, you do not want your woman being the only one feeling left out.
To make it easy for you, use my promocode #ochiengsloveedition in acquiring those surprise gifts, then pop me a mail whether it worked! I am just helping a brother!
Happy Valentine's!