Tim stayed with his parents in the city. At the end of the year like everyone else, they would travel to the countryside with his family to join the rest of his cousins for a Christmas family get-together. On this particular Christmas that Tim would rather forget, they prepared, got everything ready, and set up for their rural home.
READ ALSO:KIDS ACTIVITIES FOR HOMESCHOOLING PARENTS
They arrived early and were received well by everyone. For the next couple of days before Christmas, things were pretty normal. Tim who was 7 years spent most of his time with an uncle who he was pretty fond of. The uncle had just cleared his high school exams and was awaiting admission into the university.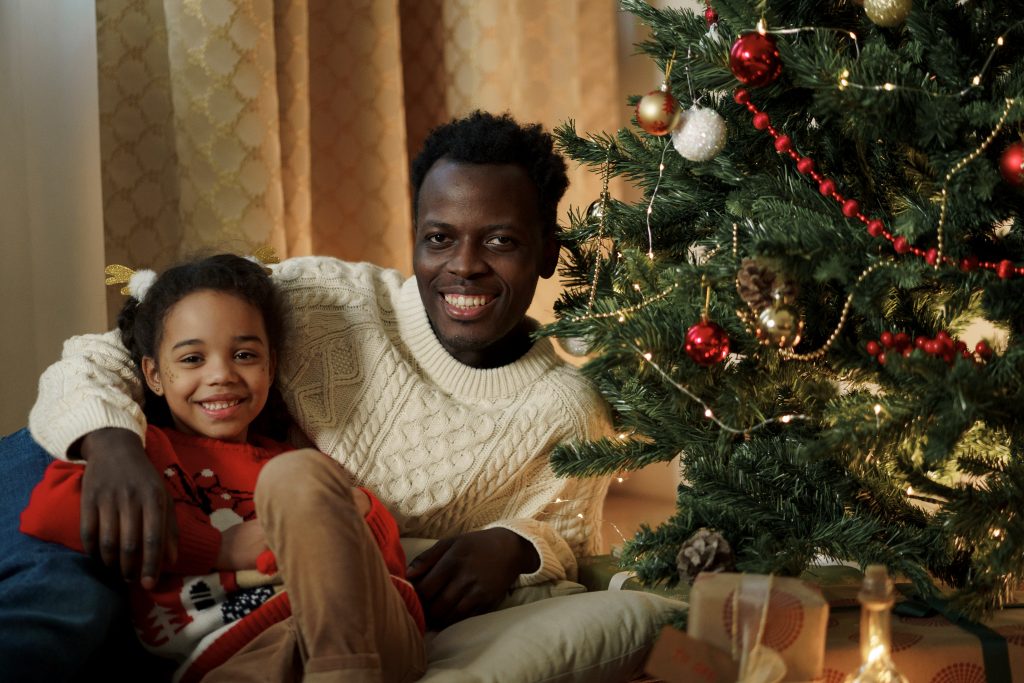 On Christmas Eve, when everyone had left for some afternoon merry at a nearby pub, Tim was left under the care of his favorite uncle. The events that transpired thereafter left Tim scarred for life.
His favorite uncle turned into a monster, and with no one around, molested the poor boy. What was meant to be a season of getting together and enjoying the gift of family, became a horrendous nightmare for Tim for the next twenty years. He never told anyone until recently when he finally decided to seek professional help.
READ ALSO: 10 THINGS PARENTS CAN DO TO MAKE DIVORCE EASIER FOR THEIR KIDS
Tim's story is a familiar one for many. There are some of us who during this season sad memories of what happened to us at the hands of loved ones, are all we can remember. Everything suddenly comes flooding making us anxious, and scarred. If this could be you, I'd advise that you seek help by talking to a therapist, or a social psychologist about it.
However, if you are a parent, this should awaken you to the threat that this season can pose to your kids. Here are some of the things you can do to ensure that your kids do not fall prey to a relative during this Christmas season.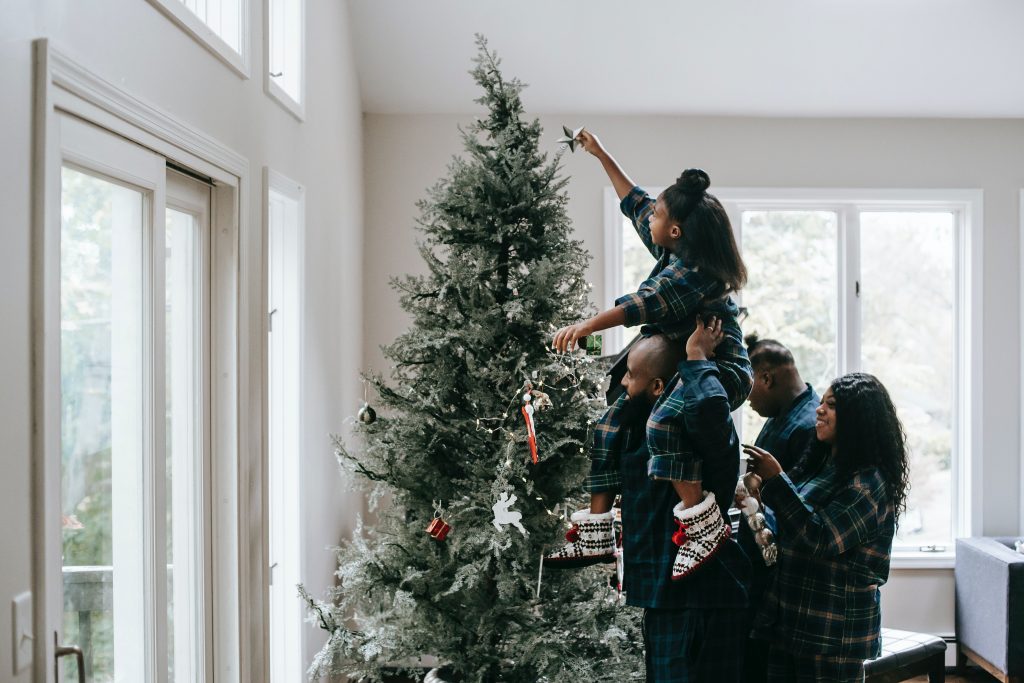 Talk To Your Kid About Boundaries
Family gatherings, especially during this Christmas season can be pretty intense, with every relative interested in your young ones' progress. This one wants to know about where you go to school, the other simply wants to talk about your dress. Telling your kid the Do's and Don'ts in those situations could just be a lifesaver for him/ her. Let them know where they can, and cannot enter and also, how long they are to stay at one place. If they aren't sure about anything, let them ask. Trusting people simply because they are relatives can prove to be very costly. Let them know where they shouldn't be touched by anyone. Sexual abuse, especially by relatives is the hardest to report, and the easiest to transpire. Educate your child to protect him/ her from becoming an easy target.
Bring up The Topic of Sex
Whether or not you've talked to your child about sex, this is the time to do a refresher course. Tell them the risks that can present themselves during this season. Educate, and highlight to them some of the red flags they should look out for. Let them report to you if anyone asks them to do inappropriate things. It is important for them to clearly understand any form of sexual advances, and bring them up openly to you.
READ ALSO:7 WAYS DADS CAN HELP KIDS AVOID GENDER STEREOTYPES
Respect Your Child's Wishes
This is one of the crucial steps towards safeguarding your child during this Christmas season. Many parents fail to listen to their children, let alone respect their wishes. Doing this will most certainly put your child in grave danger. Listen to your child. If they say they are not comfortable with a certain member of the family, don't force them to be. If they give the slightest sign of disinterest, pay attention. Your child is your priority, and your immediate responsibility. It's better to have a broken relationship with a relative than a broken child.
Don't Let Your Kid stay alone
Yes, you know so and so since they were a child, you've watched them grow, but that's not a reason enough to leave them alone with your child. If you must leave your child, ensure that there are many kids. I know this is still not a guarantee that your child will be safe, but it will reduce the risk. Be wary of the relative your son/ daughter is closest to. As the Swahili proverb goes "Kikulacho ki nguoni mwako" to mean, If something is biting you, it's most likely in your clothes. Your child's molester is mostly the one person who's won them over, whom they seem to be the best of friends with.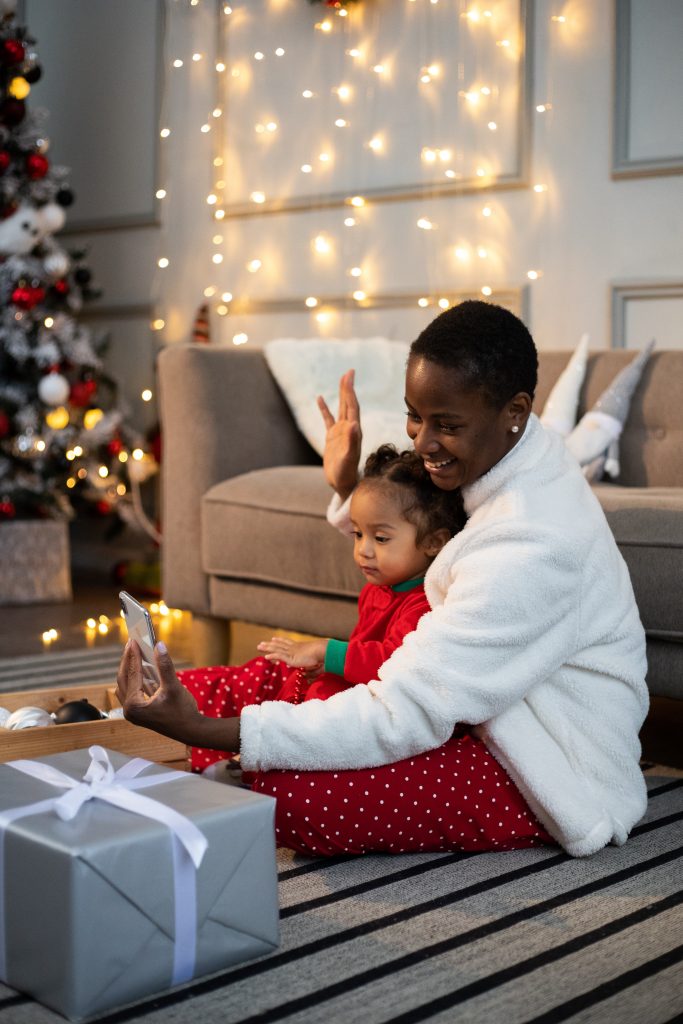 Routinely Check up on Your Child.
This might seem like being overly cautious, but you're better safe than sorry. Routinely check up on your child to know where they are, what they are doing, and who they are with. This will not only ensure your child is safe, but it will also keep off a potential child abuser. During these routine checks, these are some of the questions to ask your child. "Are you okay?" "Are you comfortable?" "Can I get you something?" "Are you having a nice time?" This will not only make your child feel safe, but it will also give them the confidence to speak to you about any unsafe situation.
Christmas is a time of joy and celebration. Be wary and on the lookout so that it's not a time of regret, trauma, and pain for your child. Empower them with knowledge, and let them enjoy the season in safe hands. Merry Christmas!