Is time really enough? Yes, it waits for no man, and when you are a dad, you probably want it to slow down. From the birth of your child, it may always feel like you are racing against time! There is just so much to achieve in the same 24 hours! Hence the need for cracking the balancing act. Which begs the question, how do you balance work and family time?
During our pregnancy, my head raced. My eyes stayed awake longer and it felt like my nights were shorter. Running two enterprises; as a fitness instructor, and yoghurt maker, my work involved me round the clock. I had to wake up early to train my clients at dawn, and in the evenings. That was physically intensive. After the exercise regimes followed getting back to my crib to see the progress in the recorded weight of the clients. I had to come up with custom exercise routines and monitor their progress reports. At around midmorning, I am checking on my yogurt, removing it from chillers and starting the marketing trek. Since it was a new product, I had to meet people and convince them to purchase. After the evening fitness clients, I head back home to prepare more yogurt and account my sales. Have I even visited my pregnant woman? Nop!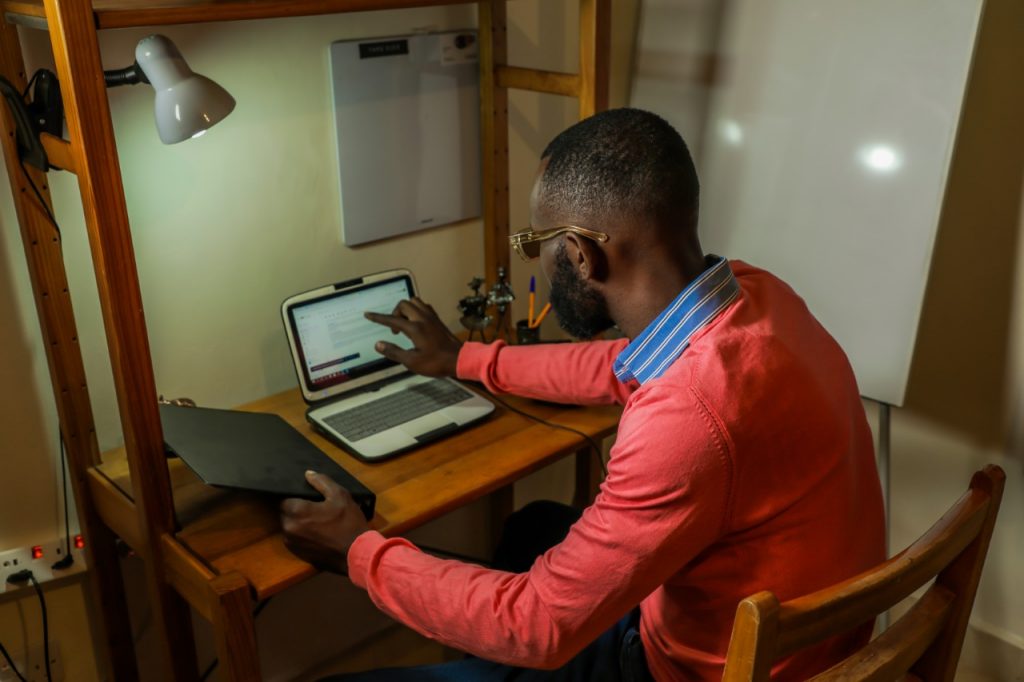 This went on for so long, and I was getting a burnout and strain in my relationship. Fast-forward to two years and I got a job miles away from my young family. The work would begin at 5:00am and end at 7:00pm. By the time you are resting, at 10:00pm, you do not even have the strength to sustain a conversation on call without dozing off. With this challenge, came the need for me to know how to balance. In both scenarios of self-employment and employment, having time for family needed some effort. What are some of the lessons I took along the way that you can try too?
Communicate With Your Partner About The Challenge
Are you suffering in silence? You may be feeling like you are concentrating on work too much and forgetting your family. Dads get dad-guilt too, and it can be bad for your mental health. Speak to your partner about this challenge so that they can help you manage your time better. They can even help create opportunities for you to spend time with you family by planning events and organizing all logistics. They will also keep you updated with what is happening with the kids and family especially if you are too busy to be hands on at it.
READ ALSO: HOW TO TELL YOUR WIFE HER FOOD IS HORRIBLE WITHOUT HURTING HER FEELINGS
Try To Call Or Communicate With Them During Breaks
If you were to spot me during the times we had tea breaks at work during my employment phase when I was away, you would have realized that I was always on call. At least at that time my family was awake. This applies especially to the dads who work away from their families. Prioritize break times at work for those few minutes to play catch up.
Use Virtual Means If You Can Not Be Physically Available
Thankfully, the internet is here and we have devices that can help us communicate in real time. Take advantage of the call tarrifs that offer more time or video call through the different tech ways. You can even attend a birthday party virtually and explain why you cannot be there physically. At least your family shall know that you tried.
Make Up For Lost Time By Attending Key Events
I remember my wife once telling me that since her dad had a high profile job, sometimes he would travel so much that they could not have the luxury of seeing him daily. Even with this downside, their dad was always present on their birthday parties (some which they innovated and pushed them to weekends so as to accommodate him) and never missed their rallies as they were athletic. At the time, being present virtually was not technologically possible. You can also aim to be present during the key events as those matter a lot to your family. It is more memorable.
Set Aside Time In The Year Where It Is Strictly Family Time
Do you value family vacations? If not, it may be time you begin setting aside some time and finances to this. When you find that your year has been packed with so much time that you lack quality time with your family, ensure you use your leave days for it. Leave alone attending to your businesses. Take a trip with your family, create memories and take lots of pictures. This way, you shall be refreshed and everyone will feel like they stay with daddy all the time. If you are free on weekends, set a day where you deliberately spend time with your family by exploring different activities together.
Bargain For Benefits That Favor Family Time At Work
Ask your employer to give you favorable leave or off days. Depending on your work package, you may ask if they give holiday allowances or give you bonus hours off work at the times when you family members are in need of you. Bargaining for these packages helps you have a healthy work-life balance and your employer should be able to take this into considerations.
Spending time with your family is important, and so is providing for them. Try these tips and strike a balance. At the end of the day, you are working hard for your family. Make the time.