With the tragic pandemic putting millions of people jobless, online jobs are on the other side growing faster than corruption all over the world. Many people are now working from home using laptops. It's a beneficial platform that brings in billions. If one is not careful though, those long working hours you spend on your laptop working would be harmful if you don't have a good laptop stand that will fix your slouch.
Leaning low to use your laptop placed on the table, lounging on the couch, or even putting your laptop at odd angles can lead to back pains, mind grains, back and wrist pains too. Long use of your laptop while in an uncomfortable posture may also lead to a change in how you walk. Your eyes may also be affected by unhealthy positions and also some repetitive strain injuries.
The simplest and most cost-effective way to combat the RSI's, ease the pains and improve our posture while using your laptop is through a good and comfortable laptop stand which also helps in the airflow of the laptop hence reducing overheating. A hot laptop is a slow laptop. keep that in mind too.
READ ALSO: CHEAP TECH GIFT IDEAS THAT YOU DESERVE THIS VALENTINES
These laptop stands come in different shapes, sizes, and prices. One is advised to buy a cheaper but efficient laptop stand while waiting for the best laptop stand on the market to get re-stocked and delivered. This is to help reduce hazardous working conditions.
Here is an example of some of the best laptop stands to choose from;
Nexstand K2 ergonomic laptop stand
This amazing look and surprisingly light stand is a very good option. Weighing 2.3g, it contains a claw-like grip that can hold firmly even a 9kg laptop and prevents it from falling completely. It also comes with eight height settings that help meet the eye level of different users. The K2 can also fold easily and comes with a fabric pouch making it completely portable.
Desktop Innovations acrylic angled stand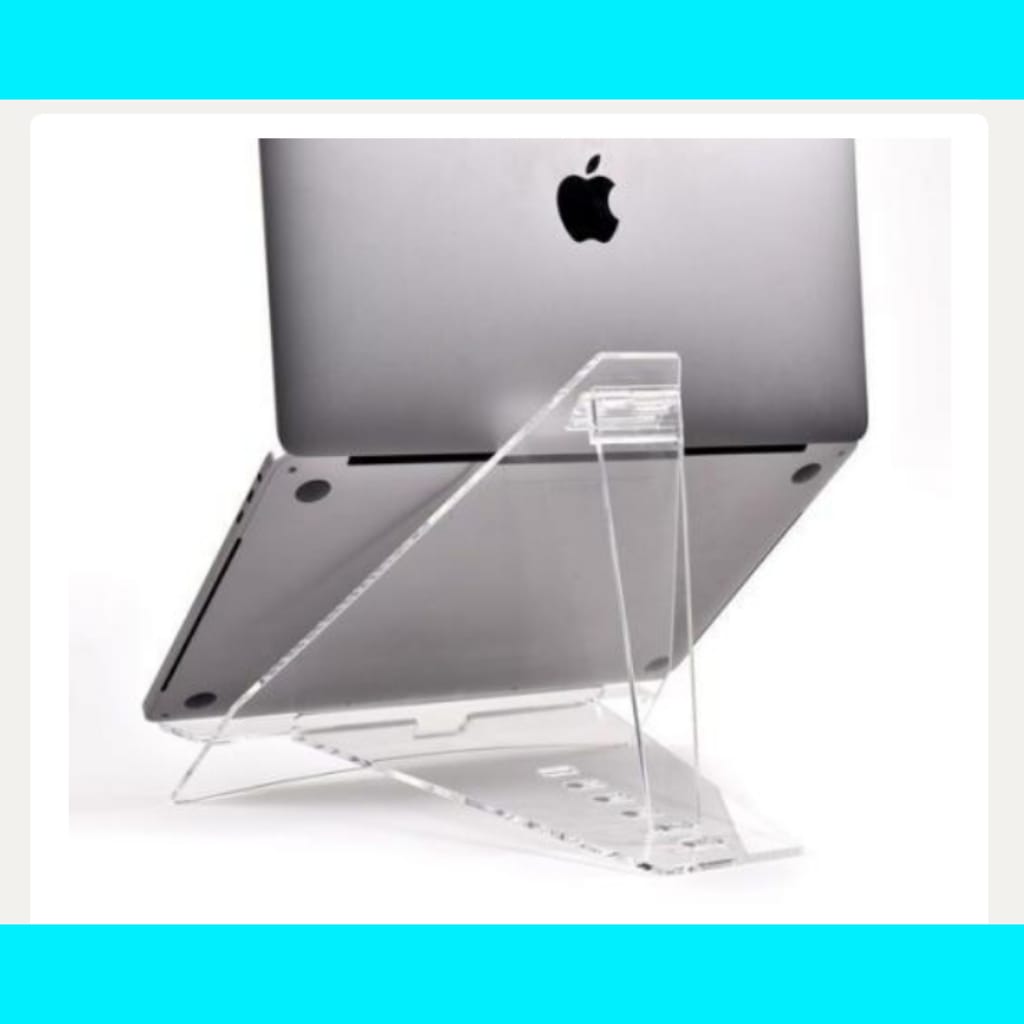 If we were to rank laptop stands according to their aesthetics this would be on top of the list. It comes with a lovely minimalist glass effect acrylic unit. It also has a good height to work with but the downside about it is it's not adjustable hence affecting people with different heights.
The stand also ensures that your laptop is held safely and securely. It also has this awesome storage space. The void area below the laptop helps your work area clutter-free. The stand also keeps your keyboard cables far away from you thus reducing distractions while working.
Buy Now £5.61, Desktop Innovations
Jysk Them laptop support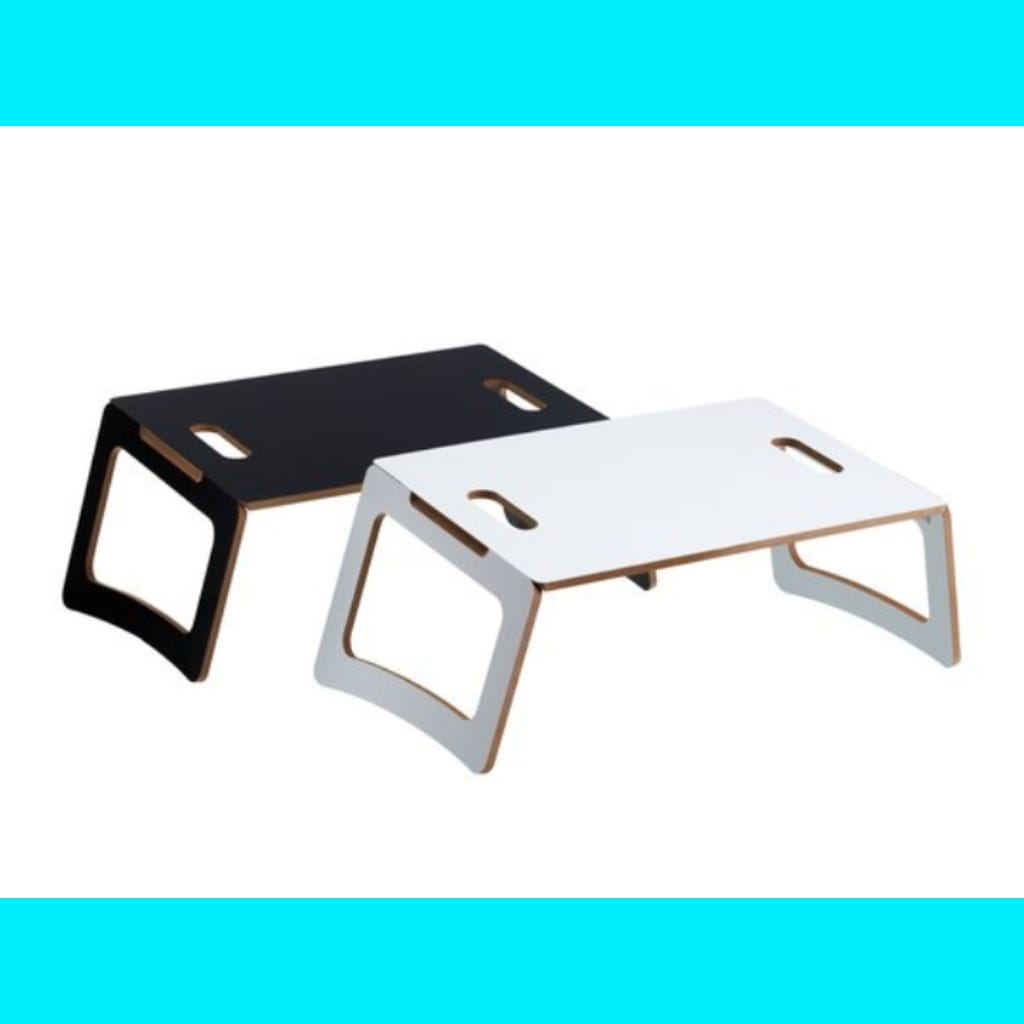 This cheap, natural, bamboo made laptop stand comes in handy especially for those who like using their laptops in bed or placing them on their lap. It's like eating breakfast-in-bed and after you finish your work, you can easily fold the stand and place it away. It can carry any size of a laptop because of its good space. The left-hand side of the unit raises with five options to help bring your screen to eye level, while a cup holder and space for a mouse or notepad comes in handy on the right. This laptop stand option is quite awesome and so work-friendly.
Znap invisible laptop stand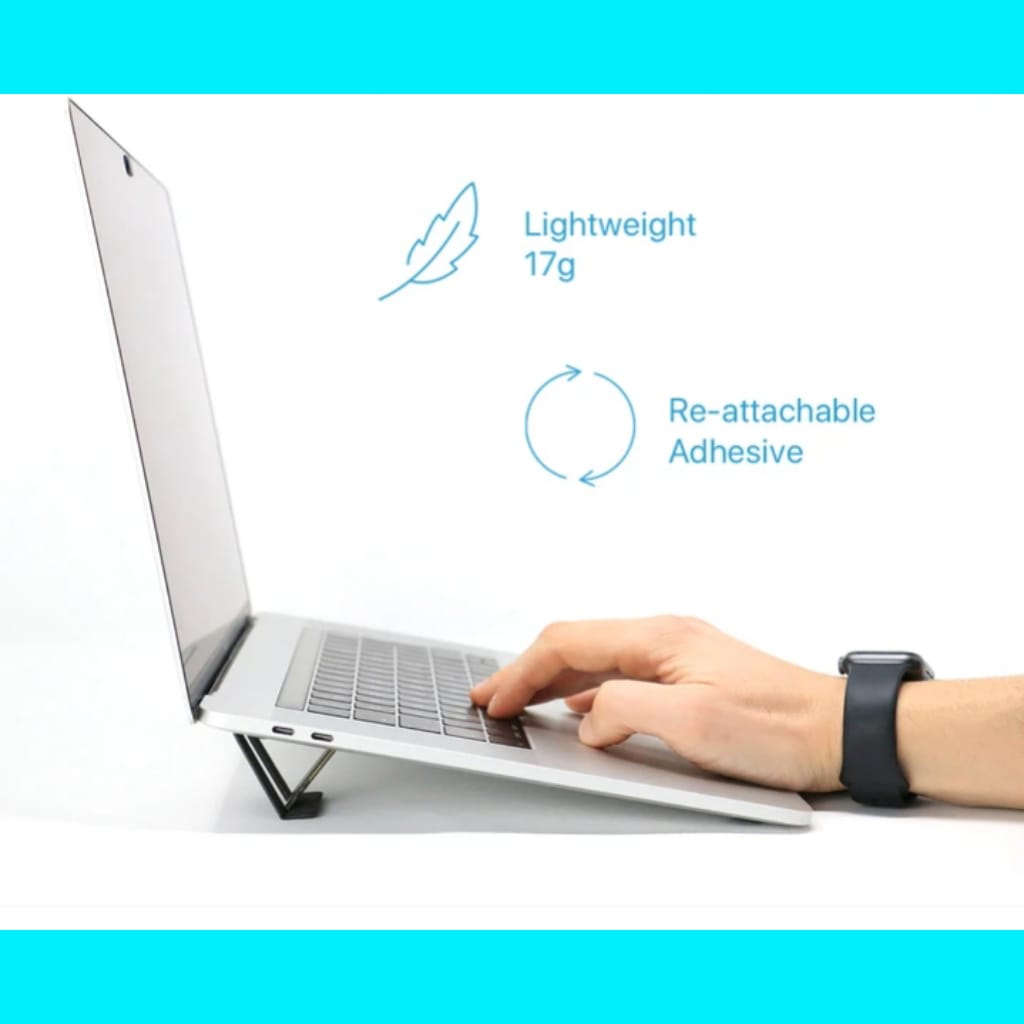 For those who don't fancy carrying a separate wider, this awesome invisible stand can work perfectly. It's the size of an A5 paper and turns into two angles(15° and 25°}. It carries weights of up to 18lbs beside being so small and discreet. This stand works by producing something like an adhesive that sticks to the back of your laptop. The problem is this adhesive may come to wear out and make it hard to hold your laptop firmly if you keep on changing it from device to device. Ensure that this sticks to only that one laptop that you plan to use.
Buy Now £17, Znap
Urban Hideout laptop stand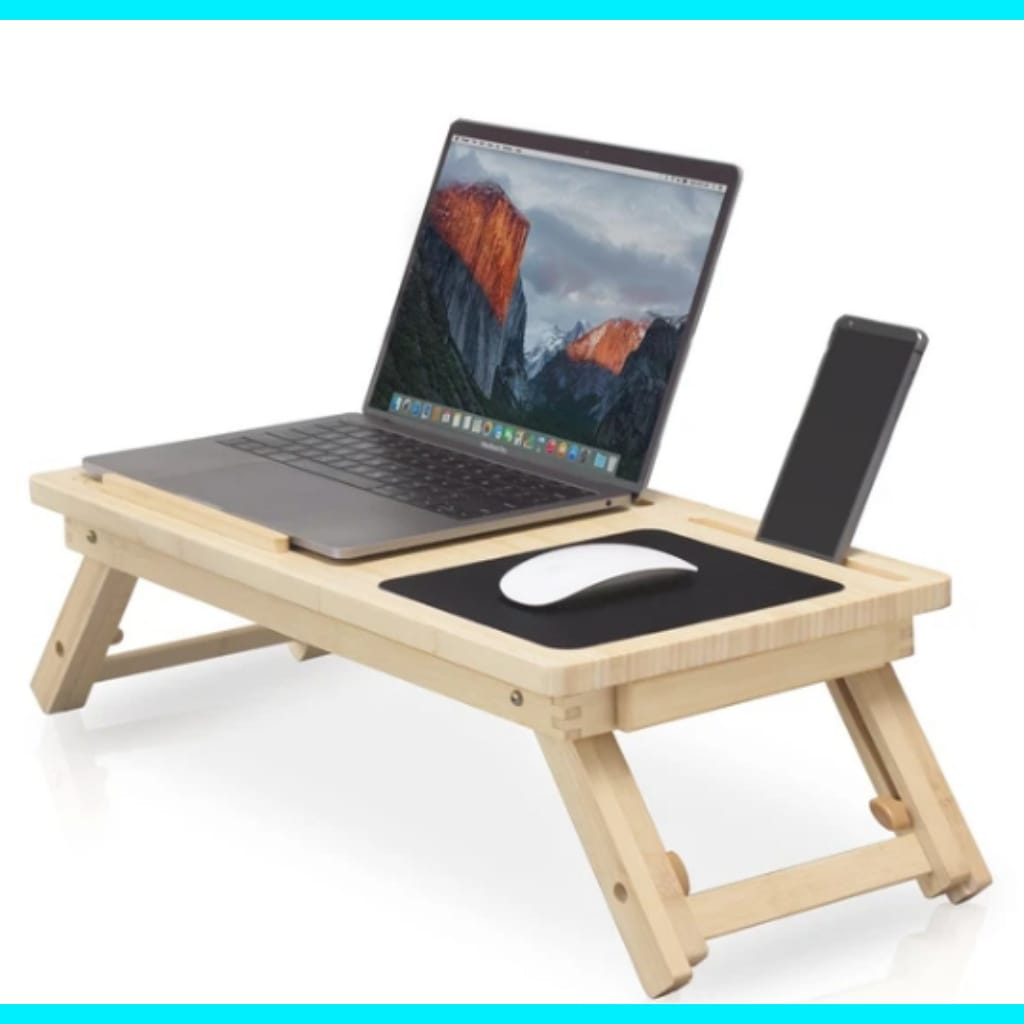 This super-light Moso bamboo made laptop stand that looks like two brackets is quite awesome and efficient to use while doing your work. Fro. Height to weight, this laptop stand supports all sizes of laptops and can adjust to the perfect height depending on the user's plan hence keeping your laptop held steady and strongly.
Buy Now £31, UrbanHideout
Moft Carry Sleeve
When you hear the word carry sleeve, you might think that all it only carries your laptop but no, this stand also works as a laptop riser too. It ensures your laptop is safe from scratches and shocks on the move in a smart-looking case, it also features fold lines and magnets to enable it to lift your device to a comfortable height, either at 15° or 25°, when working. Talk about using a laptop stand that's efficient when it comes to carrying
your machine safely and also ensuring that you place your laptop on the healthiest and comfortable angle and height to make you work with ease.
But Now £43, Moft
Equal Peaks paramount laptop stand
If we were to consider aesthetics alone, this stand would come out on top. We love the minimalist glass effect acrylic unit, which also comes in other colours, and think the single-component design is inspired. Our tester's 13 MacBook Pro felt safe and secure while working and keyboard cables were kept tidily out of the way when fed through the hole at the back. The storage space in the void below the laptop also comes in handy to keep the work area clutter-free. The only potential downside to this stand is that it is not height adjustable, so although our 171cm-tester found it perfect and now cannot work without it, this may not be the case for people of other heights.
But Now £29.99, Equal Peaks
Finally, when looking for the perfect laptop stand which is flexible, durable, spacious and cost-effective, we have to look at some of these products above there and choose one that suits our working environment. There are also other good laptop stand stands on the market and it's you to look for the best.